Recent Sales
OLDER
•
•
RECENT
0 Remaining For Sale
There are currently no Atomic Ray Thrusters available for sale on Loot Market. In the mean time, you can:
Place a Buy Order in order to receive your item as soon as it is available.
Sales History for Atomic Ray Thrusters
$0.46
Mar 22nd, 2017 @ 12:46:58 PM
Gift From
Рукожо...
Date Received
Aug 24, 2016 (5:12:34)
Gems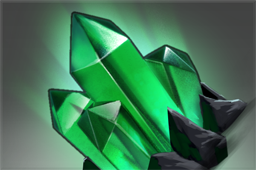 Games Watched: 16 NaVi
$0.46
Mar 21st, 2017 @ 8:50:24 PM
Gift From
D.D.-AC
Date Received
Dec 28, 2016 (19:48:20)
Gems
$0.43
Mar 21st, 2017 @ 5:34:09 PM
$0.46
Mar 21st, 2017 @ 9:19:27 AM
$0.46
Mar 20th, 2017 @ 2:27:41 PM
$0.45
Mar 19th, 2017 @ 9:12:33 PM
$0.41
Mar 17th, 2017 @ 11:48:10 AM
$0.45
Mar 16th, 2017 @ 9:58:52 AM
$0.41
Mar 14th, 2017 @ 9:30:37 AM
$0.10
Mar 14th, 2017 @ 6:23:29 AM
$0.46
Mar 10th, 2017 @ 2:44:28 PM
$0.46
Mar 10th, 2017 @ 10:39:34 AM
$0.45
Mar 10th, 2017 @ 9:46:17 AM
$0.39
Mar 7th, 2017 @ 4:00:00 PM
$0.45
Mar 4th, 2017 @ 10:23:08 AM
$0.10
Feb 25th, 2017 @ 3:29:20 AM
$0.39
Feb 23rd, 2017 @ 10:03:17 PM
$0.47
Feb 18th, 2017 @ 2:54:01 PM
$0.41
Feb 15th, 2017 @ 4:07:41 PM
$0.40
Feb 13th, 2017 @ 9:25:50 PM