2 Remaining For Sale
40% off!
$0.03
listing #1621980
We have not detected any additional gems/stickers, styles or descriptions.
Custom Name
''Палка тащера''
Gift From
Pika-pika-chu
Date Received
Jul 08, 2016 (8:33:11)
Gems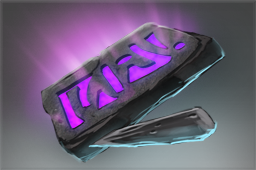 Inscribed Gem Wards Placed: 22
Buy Orders Placed
New buy orders cannot be placed at this time. Existing buy orders will be refunded back to your balance.
What are buy orders?
Learn more about buy orders.
Sales History for Cursed Strifemaul of Hell's Ambassador
This item has not been sold yet. Be the first, Sell Yours!