2 Remaining For Sale
40% off!
$0.03
listing #1621980
We have not detected any additional gems/stickers, styles or descriptions.
Custom Name
''Палка тащера''
Gift From
Pika-pika-chu
Date Received
Jul 08, 2016 (8:33:11)
Gems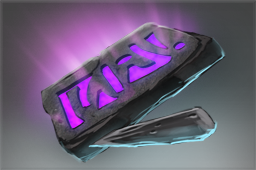 Inscribed Gem Wards Placed: 22
Sales History for Cursed Strifemaul of Hell's Ambassador
This item has not been sold yet. Be the first, Sell Yours!