1 Remaining For Sale
Gems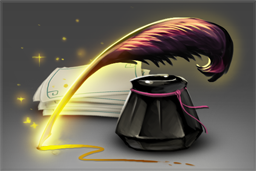 Autograph Rune TI - 2015 Level 10 Golden International 2015 Autograph by Toby 'TobiWan' Dawson
Buy Orders Placed
New buy orders cannot be placed at this time. Existing buy orders will be refunded back to your balance.
What are buy orders?
Learn more about buy orders.
Sales History for Golden International 2015 Autograph: Toby 'TobiWan' Dawson
$6.05
Dec 15th, 2015 @ 9:04:48 PM
We have not detected any additional gems/stickers, styles or descriptions.