2 Remaining For Sale
40% off!
$0.31
listing #2325879
Custom Name
''Anal Kryptonite''
Gift From
Schmockmockrockt
Date Received
Feb 27, 2015 (13:59:00)
Tournament Info
Victory by WOND5. vs. Unknown Team
WOND5. defeated Unknown Team with a score of 46 to 18 on Feb 27, 2015 (13:59:00).
match #615993122
Gems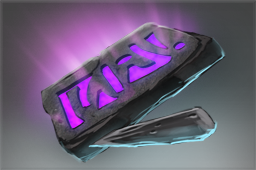 Inscribed Gem Kills: 408
35% off!
$0.34
listing #1461602
We have not detected any additional gems/stickers, styles or descriptions.
Tournament Info
Double Kill
UNiVeRsE of EHOME scored a multi kill against LGD Gaming on Dec 24, 2016 (14:14:29).
match #2869564050
Buy Orders Placed
New buy orders cannot be placed at this time. Existing buy orders will be refunded back to your balance.
What are buy orders?
Learn more about buy orders.
Sales History for Heroic Blade of Eternal Reign
This item has not been sold yet. Be the first, Sell Yours!