Recent Sales
OLDER
•
•
RECENT
0 Remaining For Sale
There are currently no Heroic Second Disciple's Veil available for sale on Loot Market. In the mean time, you can:
Place a Buy Order in order to receive your item as soon as it is available.
Buy Orders Placed
New buy orders cannot be placed at this time. Existing buy orders will be refunded back to your balance.
What are buy orders?
Learn more about buy orders.
Sales History for Heroic Second Disciple's Veil
$0.10
Apr 17th, 2017 @ 3:57:53 AM
We have not detected any additional gems/stickers, styles or descriptions.
Tournament Info
Victory by Potato Stack vs. Tolerance Fanclub Association
Potato Stack defeated Tolerance Fanclub Association with a score of 28 to 19 on May 04, 2014 (6:58:36).
match #642715022
$0.12
Dec 28th, 2016 @ 1:04:40 AM
Tournament Info
Double Kill by Kompas Gaming vs. K1ck eSports
The Will To Win of Kompas Gaming scored a double kill against K1ck eSports on May 19, 2014 (11:29:03).
match #669487868
Gems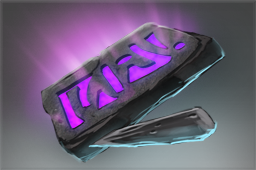 Inscribed Gem Kills: 61