Recent Sales
OLDER
•
•
RECENT
1 Remaining For Sale
10% off!
$0.55
listing #2450659
Styles & Unlocks
Horns: Massive Greevil Horns Teeth: Simple Greevil Teeth Nose: Horned Greevil Nose Wings: Elaborate Greevil Wings Eyes: Googly Greevil Eyes Effect: Por Air
Gems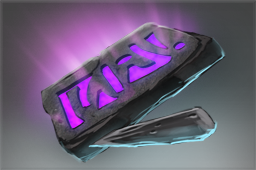 Inscribed Gem Gold Spent: 161445
Buy Orders Placed
New buy orders cannot be placed at this time. Existing buy orders will be refunded back to your balance.
What are buy orders?
Learn more about buy orders.
Sales History for Unusual Wicked Greevil
$0.40
Jun 14th, 2017 @ 10:45:46 AM
Styles & Unlocks
Horns: Massive Greevil Horns Teeth: Simple Greevil Teeth Nose: Horned Greevil Nose Wings: Elaborate Greevil Wings Eyes: Googly Greevil Eyes Effect: Por Air
Gems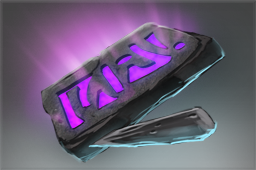 Inscribed Gem Gold Spent: 161445
$0.40
Jun 10th, 2017 @ 10:55:36 AM
Styles & Unlocks
Horns: Massive Greevil Horns Teeth: Sharp Greevil Teeth Tail: Balanced Greevil Tail Nose: Horned Greevil Nose Wings: Elaborate Greevil Wings Eyes: Googly Greevil Eyes Effect: Por Aura
$0.68
May 7th, 2017 @ 9:05:03 AM
Styles & Unlocks
Horns: Massive Greevil Horns Teeth: Simple Greevil Teeth Nose: Horned Greevil Nose Wings: Elaborate Greevil Wings Eyes: Googly Greevil Eyes Effect: Por Ambience
$1.00
Mar 25th, 2017 @ 2:41:51 AM
Styles & Unlocks
Horns: Massive Greevil Horns Teeth: Simple Greevil Teeth Nose: Horned Greevil Nose Wings: Elaborate Greevil Wings Eyes: Googly Greevil Eyes Effect: Por Air
Gems
$0.79
Mar 23rd, 2017 @ 2:58:27 PM
Styles & Unlocks
Horns: Massive Greevil Horns Teeth: Simple Greevil Teeth Nose: Horned Greevil Nose Wings: Elaborate Greevil Wings Eyes: Googly Greevil Eyes Effect: Por Air
$0.71
Mar 19th, 2017 @ 1:28:47 AM
Styles & Unlocks
Horns: Massive Greevil Horns Teeth: Simple Greevil Teeth Nose: Horned Greevil Nose Wings: Elaborate Greevil Wings Eyes: Googly Greevil Eyes Effect: Por Air
$0.80
Mar 4th, 2017 @ 3:52:57 PM
Styles & Unlocks
Horns: Massive Greevil Horns Teeth: Simple Greevil Teeth Nose: Horned Greevil Nose Wings: Elaborate Greevil Wings Eyes: Googly Greevil Eyes Effect: Por Air
$0.50
Mar 1st, 2017 @ 4:49:03 AM
Styles & Unlocks
Horns: Massive Greevil Horns Teeth: Sharp Greevil Teeth Tail: Balanced Greevil Tail Nose: Horned Greevil Nose Wings: Elaborate Greevil Wings Eyes: Googly Greevil Eyes Effect: Por Ambience
Custom Name
''Donte the Edgehog''
$0.90
Feb 11th, 2017 @ 2:49:57 AM
Styles & Unlocks
Horns: Massive Greevil Horns Teeth: Simple Greevil Teeth Nose: Horned Greevil Nose Wings: Elaborate Greevil Wings Eyes: Googly Greevil Eyes Effect: Por Air
Gift From
Kinetic Gem
Date Received
May 11, 2016 (4:05:06)
$0.90
Feb 11th, 2017 @ 2:49:57 AM
Styles & Unlocks
Horns: Massive Greevil Horns Teeth: Simple Greevil Teeth Nose: Horned Greevil Nose Wings: Elaborate Greevil Wings Eyes: Googly Greevil Eyes Effect: Por Air
$1.11
Sep 19th, 2016 @ 6:27:31 PM
Styles & Unlocks
Horns: Massive Greevil Horns Teeth: Simple Greevil Teeth Tail: Thin Greevil Tail Nose: Horned Greevil Nose Wings: Elaborate Greevil Wings Eyes: Googly Greevil Eyes Effect: Por Air
Gems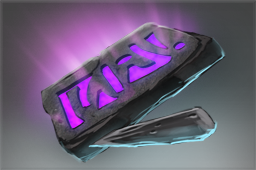 Inscribed Gem Victories: 2
$0.40
Jul 6th, 2016 @ 1:43:58 AM
Styles & Unlocks
Horns: Massive Greevil Horns Teeth: Simple Greevil Teeth Nose: Horned Greevil Nose Wings: Elaborate Greevil Wings Eyes: Googly Greevil Eyes Effect: Por Air
$0.42
Jul 6th, 2016 @ 1:43:58 AM
Styles & Unlocks
Horns: Massive Greevil Horns Teeth: Simple Greevil Teeth Tail: Thin Greevil Tail Nose: Horned Greevil Nose Wings: Elaborate Greevil Wings Eyes: Googly Greevil Eyes Effect: Por Air
$0.38
Jul 5th, 2016 @ 4:43:55 PM
Styles & Unlocks
Horns: Massive Greevil Horns Teeth: Sharp Greevil Teeth Tail: Balanced Greevil Tail Nose: Horned Greevil Nose Wings: Elaborate Greevil Wings Eyes: Googly Greevil Eyes Effect: Por Aura
$0.74
Jun 16th, 2016 @ 2:16:26 PM
Styles & Unlocks
Horns: Massive Greevil Horns Teeth: Simple Greevil Teeth Tail: Thin Greevil Tail Nose: Horned Greevil Nose Wings: Elaborate Greevil Wings Eyes: Googly Greevil Eyes Effect: Por Air
$0.59
Jun 13th, 2016 @ 7:12:36 PM
Styles & Unlocks
Horns: Massive Greevil Horns Teeth: Simple Greevil Teeth Nose: Horned Greevil Nose Wings: Elaborate Greevil Wings Eyes: Googly Greevil Eyes Effect: Por Air
$0.59
Jun 9th, 2016 @ 2:26:03 PM
Styles & Unlocks
Horns: Massive Greevil Horns Teeth: Sharp Greevil Teeth Tail: Balanced Greevil Tail Nose: Horned Greevil Nose Wings: Elaborate Greevil Wings Eyes: Googly Greevil Eyes Effect: Por Air
Gems
$1.00
May 10th, 2016 @ 12:43:15 AM
Styles & Unlocks
Horns: Massive Greevil Horns Teeth: Simple Greevil Teeth Nose: Horned Greevil Nose Wings: Elaborate Greevil Wings Eyes: Googly Greevil Eyes Effect: Por Air
$0.96
May 7th, 2016 @ 5:59:14 PM
Styles & Unlocks
Horns: Massive Greevil Horns Teeth: Simple Greevil Teeth Nose: Horned Greevil Nose Wings: Elaborate Greevil Wings Eyes: Googly Greevil Eyes Effect: Por Aura
$1.09
Apr 10th, 2016 @ 11:15:25 PM
Styles & Unlocks
Horns: Massive Greevil Horns Teeth: Sharp Greevil Teeth Tail: Balanced Greevil Tail Nose: Horned Greevil Nose Wings: Elaborate Greevil Wings Eyes: Googly Greevil Eyes Effect: Por Air